Let Your Problems, Become Our Problems
We take great pride in explaining the legal process, so you can know your rights.
We are committed to achieving YOUR goals.
We will always promptly respond to your phone call or email.
We are always available to answer your questions and explain what is going on with your case, even if you're calling from jail.
We will listen to you and counsel you.
We will have your back, even if no one else will.
We have represented hundreds of clients.
Every case is different and requires a special approach to get the best possible outcome. We are dedicated to learning the particulars of every single case, no matter how small, and getting our clients the best possible outcome.
Dmitry Stadlin

Dmitry is genuinely interested in helping people, even if they don't ultimately retain him as their lawyer. In the Civil, Family, and Criminal courtrooms where he plies his trade, he fights hard for his clients but doesn't promise anything he can't deliver. It's important to Dmitry to treat them with empathy. He even makes himself available to talk during evenings and weekends.
As for his academic credentials, Dmitry graduated from the University of California, Davis with a B.A. in Political Science and went on to receive his Juris Doctor degree from the University of California, Hastings College of the Law. He clerked at three District Attorneys' offices in the Bay Area (Alameda, San Mateo, and Santa Clara counties). But after numerous appearances for "The People" of California, he wanted to represent "real" clients, fighting for justice and rights.
Dmitry worked at several private criminal defense firms before opening his own practice in 2015. In the beginning, he continued to focus on criminal defense, but he soon found that his clients also needed his help when they were dealing with domestic violence issues, with Gun Violence Restraining Orders or in Civil Harassment cases. So he expanded his practice, and handles both sides of Restraining Order cases in Civil Court, and in Family Court.
Dmitry was born near Chernobyl in Kyiv, Ukraine (but he doesn't glow at night). He likes exploring other cultures, whether through leisure traveling, doing humanitarian work in places like Cuba, or dancing salsa and tango.
When you see him, he's likely to be smartly dressed with a Starbucks cup in his hand, and he just might crack a dad joke. Dmitry is also a foodie, and he enjoys playing trivia and grand strategy computer games.
Certified Criminal Law Specialist, State Bar of California
California Board of Legal Specialization
University of California, Hastings College of the Law – J.D.
University of California, Davis – B.A.
Northern California – Super Lawyers – Rising Stars – 2017-2023
Northern California – America's Top 100 – Criminal Defense Attorney – 2018
National Trial Lawyers – Top 40 Under 40 – Criminal Defense Lawyers – 2018
National Trial Lawyers – Top 40 Under 40 – Civil Plaintiff Lawyers – 2019
National Academy of Criminal Defense Lawyers – Top 10 Under 40 – 2017
American Institute of Criminal Law Attorneys – "10 Best" In Client Satisfaction  – Criminal Law – 2018
All California Courts
U.S. District Court – Northern District of California
U.S. District Court – Southern District of California
U.S. District Court – Eastern District of California
U.S. District Court – Central District of California
U.S. Court of Appeals – Ninth Circuit
U.S. Supreme Court
State Bar of California
Federal Bar Association
Associate Fellow – Litigation Counsel of America
National Association of Criminal Defense Lawyers
Santa Clara County Bar Association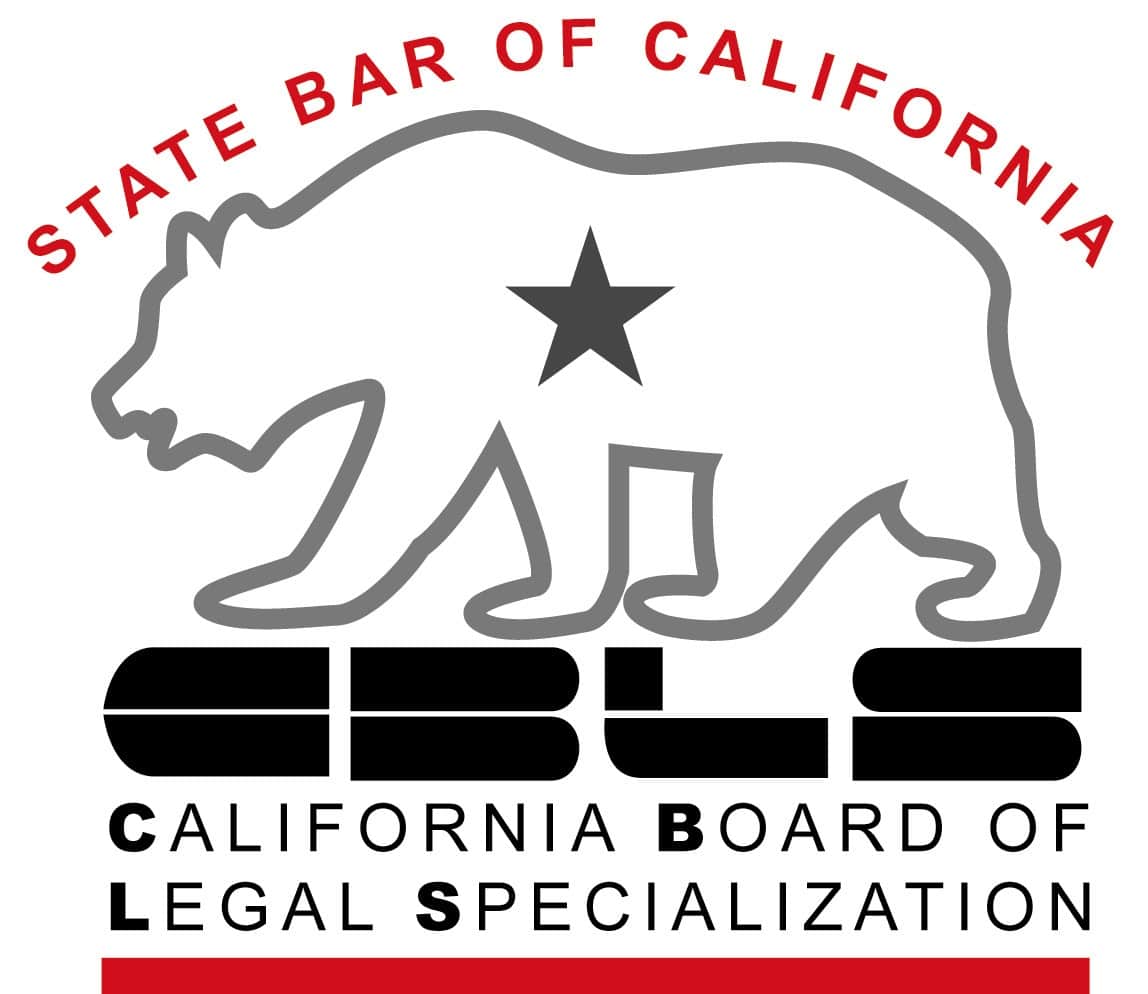 Civil Harassment Restraining Orders
Domestic Violence Restraining Orders
Temporary Restraining Orders
Emergency Protective Restraining Orders
Elder Abuse Restraining Orders
Workplace Violence Restraining Orders
Gun Violence Restraining Orders
Child Pornography
Human Trafficking
Indecent Exposure
Lewd & Lascivious Acts
Molestation
Prostitution
Sexting
Sexual Assault
Sexual Battery
Rape
Statutory Rape
Arson
Assault
Battery
Burglary
Carjacking
Child Abuse
Child Endangerment
Domestic Violence
Firearm Offenses
Robbery
Manslaughter
​Murder
Forgery
Grand Theft
Petty Theft
Fraud
​Insurance Fraud
Shoplifting
Bad Checks
Prescription Drug Crimes
Possession of Stolen Property
DMV Hearings
First Time DUI
DUI with Injuries
Felony DUI
Under 21 DUI
​Commercial DUI
DUI Resulting in Death
Resisting Arrest
White Collar Defense
Gang Crimes
Probation Violations
Parole Violations
PRCS Violation
Mandatory Supervision
​Conspiracy
Cyber crimes
Drug Cultivation Grow Houses
Drug Distribution
Drug Paraphernalia
Drug Trafficking
Manufacturing of Drugs
Marijuana Possession
Possession of Drugs
Possession with intent to sell
Prescription Drug Crimes
Criminal Record Clearance
Criminal Record Expungement
Arrest Record Sealing
Petitions for Factual Innocence
Vacatur Relief for Victims
Victim / Witness Representation
Excellent5.0★★★★★ Based on 79 reviews from ★★★★★ Dmitry is an amazing lawyer!! He represented me and did a fantastic job. He always took the time to answer all my questions when we spoke on the phone. If I'd email him he'd respond that day. Obtained the outcome I desired. I can't say enough. Also, his secretary/paralegal Roxanne was very helpful. All at the right price. Thank you VERY much Dmitry!!
juvenal C. ★★★★★ I am so glad we found Dmitry Stadlin at Stadlin Marinho. He explains the law so you understand clearly what your rights are. His prior experience in...
Michelle H. ★★★★★ Fantastic attorney. Dmitry is the best. He is personable, attentive, and fights for you! I can't say enough great things about Dmitry. I highly recommend him.
Richard F. ★★★★★ I have had many bad experiences with attorneys in the past resulting in bad opinions. However, Dmitry has changed my mind realizing there are few great...
R. F. ★★★★★ Dmitry was Awesome! He will forever be my Lawyer! Thanks for all the help, he was able to get my charge dropped to a lesser charge. It's hard to find someone you trust with a great price range. He is the best🤗
Golden Q. ★★★★★ Dmitry successfully represented me and he was one of the most pleasant, friendly and professional person I have ever dealt with. I recommend him at the highest level and his professionalism, expertise in the field and his wonderful personality made the entire process very reassuring and comfortable for me!!!
Mike K. ★★★★★ I Was in a peculiar situation with my 8 yrs. old case. Residing in another state in east coast and without knowing whom to approach I was lucky enough to be recommended Mr. Stadlin by another well-known attorney. When someone in my situation who has no idea how to go about it. Mr. Stadlin was a blessing. After consulting Mr. Stadlin explaining my case. Mr. Stadlin explained the whole process in detail. And what we will be trying to achieve. He is very knowledgeable and expert in his field. During the whole case till the end, he was extremely helpful, very approachable and when had any questions or queries regarding the case he was prompt to help and answer (even on weekends and holidays). All the help and guidance, suggestions provided by him from consultation period to the courtroom was impeccable. The case got dismissed today only because of Mr. Stadlin's help. With the help of Mr. Stadlin, I've got a second chance. You truly are a blessing. Thank you very much. I WOULD HIGHLY RECOMMEND Mr. Stadlin to anyone who needs a lawyer or any advice related to your case.Ahmed L.
Ahmed L. ★★★★★ I had a temporary restraining order filed against me that was based on a horrible lie. The accusations were very serious. I knew I needed a good attorney, and I went with Dmitry based on the fact he had been on the Super Lawyers list several years in a row and based on his outstanding reviews. My case ended up going to trial and Dmitry was there for me every step of the way. He was responsive and took the time to help me understand the laws that pertain to my case. He is well versed in the complexities of law, the court system, and even human behavior. He was well prepared for every court date and the trial. Dmitry was able to cross-examine and get the truth out in the most amazing way. He successfully won my trial and I was so relieved not to have that lie hanging over my head anymore. I can't say enough good things about this man. Dmitry has integrity and a strong yet calming presence. I will forever be grateful to Dmitry for the outstanding job he did.
Joanna A. ★★★★★ I called to see if this firm was able to help me gather certain information about an old case of mine and without hesitation Dmitry went ABOVE AND BEYOND...
Alex O. ★★★★★ I had heard wonderful things about Dmitry, and I reached out to learn more about a case. I was uncomfortable with the little knowledge I had. Dmitry was great. He was right on it, explained the process in detail, all of which gave me peace of mind. I highly recommend him!
Jeanne H ★★★★★ You will not find a better lawyer. Dmitry was always professional and caring. When I needed help or advice he was always there. He handled my case exceptionally through dismissal. I hope I do not need a lawyer for some time if at all again but should I ever need one Dimtry will be representing me for certain. I highly recommend him!
Ronald N. ★★★★★ Dmitry Stadlin helped me immensely with the situation at hand. His strategic thinking and exceptional knowledge of his trade resulted in a win for our team. I would recommend Dimitry to friends or family as a go-getter who will work unremittingly for his client.
Jason M. ★★★★★ Dmitry was very professional and great to commmunicate with. I highly recommend hiring him for his legal services as he is an outstanding lawyer.
Arya H. ★★★★★ One name "Sarah Marinho", by far the best in her field. I am the Mother of one of her clients, she not only fought tooth and nail , she fought with Compassion and Conviction, she made sure that we the "family" were well informed the whole process..She has "Guts" , she has "Conviction", She has strong beliefs when it comes to the "Truth" and "Justice" is what she's all about...She is a "Fighter" with a heart of Gold...We as a Family will always be grateful for her hard work in acquiring "Justice" for my Son. May God Bless her Always and help her to help those in need of her Service. The Family of Rikki Martinez, who will forever appreciate all that she did for us.
Rogue Trucking, I. ★★★★★ Mr. Stadlin helped me every step of the way to get the outcome I wanted. Couldn't have used better legal representation than Mr. Stadlin and his team. Thank you!
Lisa K. ★★★★★ You won't be disappointed. He is so kind and responsive. Last year I had a case to deal with. From the first day to the case dismissal he helped me so much and I basically didn't need to do anything besides sending my ticket to him. Because of COVID it took so long to officer to file my ticket to court but Dmitry Stadlin send me an email update every week to keep me posted. Since he knows my situation that I have a coming up immigration interview he tried to finish up this case as soon as possible. He is the one of the best lawyer I have ever meet I highly recommend him. For sure he will work on your cases the best he can do. Thank you so much again for getting my case dismissed on time. I couldn't make it without you.
Hasan Salih G. ★★★★★ Dmitri Stadlin is an amazing professional. He is very responsive, smart and empathetic - always ready to explain things while keeping his composure and cool. But most importantly, he helped us achieve the best possible outcome. Thanks, Dmitri!!
Max S. ★★★★★ I highly highly recommend hiring Dmitry!! He is a godsend and it is a blessing to have him as our lawyer. He has been so helpful with a family member's case and he has always gave off a comforting and positive vibe which always puts us at ease during stressful times. He responds quickly whenever I would reach out to him with questions and his answers are always clear, concise, and informative. His philosophy is to always get the best outcome and he makes it happen! I would recommend Dmitry to family members, friends, or anyone who needs a lawyer because he is the best there is!!
Engelbert P. ★★★★★ I'm pleased with the outcome of my case. 100%recomend this guys they sure know what they are doing. Simply the best out there
Dayron F. ★★★★★ Dmitry has done a phenomenal job in my DUI case. I totally recommend him +1000% to anyone who has a similar case. Dmitry is the attorney you want by your side walking you through the entire process. From start to finish Dmitry will be there for your legal representation guiding you all the way! Exceptional and very professional! Thank you, Dmitry!
Timur K. ★★★★★ Dmitry is as good as it gets. He follows through on all aspects of your case. He is very fast at responding and keeping you in the loop. He got my husband case dismissed because of a lot of untruth from the other party involved. Kudos to Dmitry. I will refer and use his services again and again.Thank You for everything.CM
Carla M. ★★★★★ I love Stadlin and Marinho LLP they are strategic attorneys that do everything for their clients. They have helped me clear my record in no time.
Team T. ★★★★★ I was uncertain regarding the direction of my DV case with my current lawyer. I received the referral from another attorney and came for a consultation with Mr. Stadlin. Afterward, I decided to hire Dmitry to represent me since I felt he was asking the right questions and giving good assessments with the information that I provided. I am happy to have made that decision since Dmitry provided the result that I wanted from the beginning: My case was dismissed.From the time when I switched over from my previous attorney during the pretrial to the trial day, Dmitry did not waste time but rather used time effectively to comb over things and deal with DA office. I am impressed with Dmitry's investigative skills and his technological understanding of high tech related evidence as well as his attention to details. Dmitry also demonstrated the knowledge of how the system works and more importantly, able to explain to me all the little processes that could help me with my case. His explanations and suggestions were straight forward and logical which helped me quickly understand and agree to the decisions and the directions that he presented to me. When Dmitry saw the opportunity, he jumped on and worked effectively and very quickly to reach the solution that led to the dismissal; and yes, he did save me a lot of money that I would have spent.If you're looking for an effective and sharp attorney with good understanding of the system, technologies, and focusing on getting the best solution for you rather than ripping you off, I would recommend using Dmitry as your legal representation.I really appreciate your help Mr. Stadlin!
Jonathan N.
Contact Us for a Consultation
Information sent to us through the Contact Form is not covered by Attorney-client Confidentiality.
Please only send a general question.
Our office is on the Second Floor of the 1570 building.
There is free parking around the building.